Information Systems & Services
Browse through categories:
Home
Home > Welcome - here is what we do:
Systems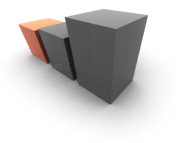 Our practical exposure to a wide range of application systems, the desktop, mobile and server hardware of Apple, Dell, IBM and HP, the wire, wireless, virtual private network (VPN) and Voice over Internet Protocol (VoIP) infrastructure products of Aruba Networks, Cisco, and HP, the data storage products of HPE and Overland Storage, the operating systems (OSes) such as FreeBSD, Linux, Mac OS and Microsoft Windows, the virtualization products of Microsoft, Proxmox, Red Hat, VMware and XCP-ng (Xen) ensures a strong foundation of solid information technology (IT) advice.
Services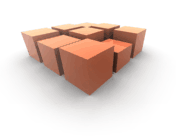 The BF Kimbrough Company offers on demand Technology Manager services to all of our clients. Let us help align your company's IT strategy and spending with your overall business objectives.
Furthermore we can also assist your company's efforts by doing an IT assessment to show the current state of your IT infrastructure and offer guidance for any needed improvement.
Web Directory

Articles
Events, News, Publications

Community
Involvement, Projects, Social
Top Articles:

Posted 15 Jan 2020
Microsoft has ended support for Windows 7 ...

Posted 15 Feb 2020
Comparison of office suites that provides tools such as word processing, spreadsheets ...
Related Readings:

Posted 24 Oct 2019
Business class computers versus consumer class computers ...

Posted 11 Jul 2017
Managing your business today from your mobile ...

Posted 12 Jul 2017
How using cloud service(s) allows SMBs and SOHOs the opportunity to scale ...
The BF Kimbrough Company
Leverage our 20+ years of information technology experience for your IT needs.