Information Systems & Services
Events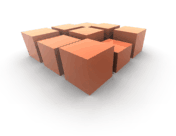 Due to the COVID-19 (coronavirus) outbreak, some of the events have been cancelled, or now online only or postponed.
Please confirm with event holder's official website for the up-to-date information.
News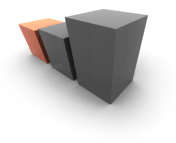 WannaCrypt is a ransomware attack that is targeting devices that are running Microsoft Windows with out of date security definitions by encrypting data and demanding ransom payments.
Meltdown and Spectre are a set of security vulnerabilities that affect modern computer processors.
See the publications section below for more information on these news items.
Publications
Top Articles:

Posted 15 Jan 2020
Microsoft has ended support for Windows 7 ...

Posted 15 Feb 2020
Comparison of office suites that provides tools such as word processing, spreadsheets ...
Related Readings:

Posted 24 Oct 2019
Business class computers versus consumer class computers ...

Posted 11 Jul 2017
Managing your business today from your mobile ...

Posted 12 Jul 2017
How using cloud service(s) allows SMBs and SOHOs the opportunity to scale ...
The BF Kimbrough Company
Leverage our 20+ years of information technology experience for your IT needs.