Information Systems & Services
Privacy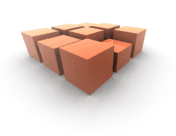 This website does not share personal information with third parties nor do we store any information about your visit to this website other than to analyze and optimize your content and experience through the use of cookies.
You can turn off the use of cookies at anytime by changing your specific browser settings.
Terms
We are not responsible for republished content from this website without our permission.
These terms and privacy policy are subject to change without notice and were last updated on 18 Jan 2018.
For any questions contact: info@bfkimbrough.com
Trademarks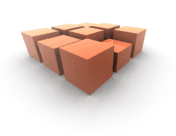 The names of other companies, products and services mentioned herein may be the trademarks of their respective owners.
Top Articles:

Posted 15 Jan 2020
Microsoft has ended support for Windows 7 ...

Posted 15 Feb 2020
Comparison of office suites that provides tools such as word processing, spreadsheets ...
Related Readings:

Posted 24 Oct 2019
Business class computers versus consumer class computers ...

Posted 11 Jul 2017
Managing your business today from your mobile ...

Posted 12 Jul 2017
How using cloud service(s) allows SMBs and SOHOs the opportunity to scale ...
The BF Kimbrough Company
Leverage our 20+ years of information technology experience for your IT needs.